My little loves to smile. Sara, aka twinner is such a great aunt!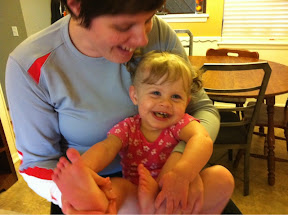 Dear Lolo,
You must stop growing! I can hardly believe you are almost 18 months old!
Have an awesome day! Baby Graves #2 has decided that today he/she would like to let me lay on the couch all morning. The nausea finally went away. Ptl!
- Posted using BlogPress from my iPhone